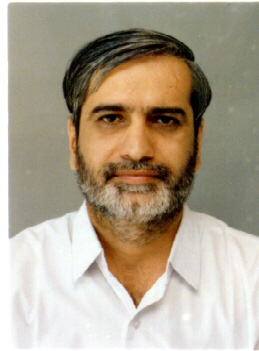 'Smart Fabrics' is the buzz word in the second decade of the 21st century. Smart Fabrics cover an array of textiles made from new technologies and applications the usages of which are supposed to make our lives easier, safer, healthier and more comfortable. Smart Fabrics are defined as "fibre-based structures that can react to stimuli," integrating electronics with textiles to provide new ways for lighting, heating, cooling, energy harvesting, communicating, sensing, measuring and monitoring. There has been rapid development of smart or intelligent textiles with enormous potential to achieve these intended applications. But it is observed that with the exception of some sports performance and medical monitoring/surgical systems, most consumers have yet to enjoy the benefits promised of smart fabrics. In other words, smart fabrics have not yet proved to be more consumer-friendly.
Smart Fabrics research requires huge funds and they usually come from governments, academia and various professional consortiums. The commercialisation of research is not that easy due to either stringent or undefined reguments. Inventors of smart fabrics have to, therefore, struggle to find manufacturing partners, component suppliers, target markets and distribution systems. According to Dr. Raymond Oliver, a Science & Innovation Strategist and Director of Arrow Science Consulting : "it took some 70 years for polymer-based textiles to overtake fabrics of natural fibres. A greater integration between science and society, focusing on understanding the needs that matter to people, might gradually lead to consumer acceptance of smart textiles. "When technology drives the product, progress is slow; when design and need lead, progress moves more quickly".
A number of innovative manufacturing processes are now being offered for the application of electronic circuitry, sensors or LEDs to various textile structures. These are designed to bridge the gap between product development and mass distribution. The use of automated techniques such as laser cutting, lamination and ultra-sonic welding to integrate sensors and electronic connectors with textiles for clothing has been commercially implementated for incorporating comfortable, invisible health-monitoring sensors into vests, socks, hats, underwear, bandages, carpets and bed sheets. Smart illuminating textiles incorporating light have received good response from consumers.
Indian Government has recently announced the creation of four Centers of Excellence in Technical Textiles as part of the Technology Mission on Technical Textiles (TMTT) and allocated US$ 22 million for a period of three years. The four focus areas are non-wovens, sportech, indutech and composites. Hopefully, Smart Fabrics will find a place in the government's agenda because these are going to be the value-added products in this category as they are going to connect with the consumers directly.