Ministry of Cooperation Union Home and Cooperation Minister Shri Amit Shah attended the National Conference on 'Role of Cooperatives in Agricul
Ministry of Cooperation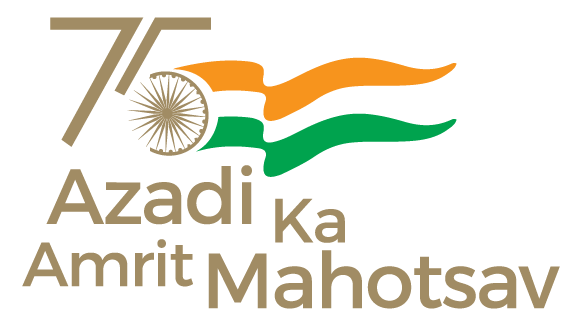 Union Home and Cooperation Minister Shri Amit Shah attended the National Conference on 'Role of Cooperatives in Agricultural Marketing' in Bhopal, Madhya Pradesh as the Chief Guest

NAFED is becoming the link between the people and Government, between the farmer and Government and implementing many government schemes

In India, we are almost self-sufficient in agricultural products except pulses and oilseeds, in the last 8 years under the leadership of Prime Minister Shri Narendra Modi, steps have also been taken to achieve the goal of doubling farmers' income

Prime Minister Shri Narendra Modi has worked on the important task of getting fair price for the produce of crores of farmers by adding 50 percent of profit to MSP

Lakhs of tonnes of paddy, wheat, pulses and oilseeds are bought at MSP today, the Government led by Shri Narendra Modi has also increased prices in a transparent manner every year

Even before the establishment of the Ministry of Cooperation, Prime Minister Shri Narendra Modi took many measures to implement the state-of-the-art system in the marketing of agricultural products, National Agriculture Market i.e. e-NAM is a classic example

Today 1,000 mandis in 18 states and 3 Union Territories are connected with e-NAM and more than 1.73 crore farmers and about 2.5 lakh traders have registered themselves on the e-NAM portal

More than 2,100 FPOs from 20 States have been linked to e-NAM portal, this has brought transparency in marketing, so far business worth more than Rs. 2 lakh crore has been generated on e-NAM platform

For a strong marketing system from PACS to Apex, States, districts and tehsils to PACS will have to be connected with marketing

Government of India is bringing a model Act to make PACS multi-purpose and strong, the government led by Shri Narendra Modi will connect 22 different activities with PACS

Under a new marketing initiative by the Government of India, an export house is to be set up which will be a multistate cooperative society

The Government of India has opened the GeM portal for cooperatives to purchase in a transparent manner

After Prime Minister Shri Narendra Modi's campaign to encourage natural and organic farming, many farmers are moving towards natural farming

We should showcase success stories of KRIBHCO, IFFCO, AMUL to the world, as there are only a few countries which are running the cooperative movement with success over the years
Posted On: 22 AUG 2022 11:00PM by PIB Delhi
Union Home and Cooperation Minister Shri Amit Shah attended the National Conference on 'Role of Cooperatives in Agricultural Marketing' as the Chief Guest in Bhopal, Madhya Pradesh today. Many dignitaries including the Chief Minister of Madhya Pradesh Shri Shivraj Singh Chouhan, the Union Agriculture Minister Shri Narendra Singh Tomar and the Minister of State for Cooperation Shri B.L .Verma were present.
In his address, the Union Cooperation Minister said the Ministry of Cooperation will be coming out with an action plan on how to radically change the role of cooperatives in marketing in a very short time. He said NAFED, a cooperative organization, is becoming the link between the people and the Government, between the farmer and the Government and implementing many government schemes. Shri Shah said India is almost self-sufficient in agricultural products except pulses and oilseeds. In the last 8 years, under the leadership of Prime Minister Shri Narendra Modi, many steps have also been taken to double farmers' income. The most important work Prime Minister Modi has done is to provide fair price for produce of crores of farmers by adding 50 percent profit to MSP. Today crores of tonnes of paddy and wheat are procured from MSP, lakhs of tonnes of pulses and oilseeds are purchased from MSP and every year the government led by Shri Narendra Modi has increased MSP by reviewing prices transparently.
Shri Amit Shah said the production of food grains has reached 314 million metric tonnes. Even before the establishment of the Ministry of Cooperation, Prime Minister Shri Narendra Modi took several measures to implement the state-of-the-art system in marketing of agricultural products. The National Agriculture Market (e-NAM) is a classic example of this. Today 1,000 mandis in 18 States and 3 Union Territories have been connected with e-NAM and more than 1.73 crore farmers and about 2.5 lakh traders have registered themselves on the e-NAM portal. More than 2,100 FPOs from 20 States have been linked to the e-NAM portal. Due to this, there is transparency in marketing and farmers have begun to receive a fair price. Over Rs. 2 lakh crore business has been generated so far on the e-NAM platform.
The Union Minister for Cooperation said agricultural produce exports have crossed US $50 billion this year. He said for a strong marketing system from PACS to Apex, States, Districts and Tehsils to PACS would have to be linked with marketing and that is why the Government of India is bringing a Model Act to make PACS multi-purpose and strong. Within a month, the Government of India will send model bylaws on PACS to the entire country. Thereafter PACS will automatically qualify to become an FPO and will directly be involved with the marketing system. Farmers will be able to buy produce from the loans given by PACS and give the produce to the State Federation and NAFED. The Government led by Shri Narendra Modi will connect 22 different activities with PACS. After making profit from the basic system, income will go directly to the farmer. From the cooperative sugar mill to AMUL, profits go directly to the farmer's account.
Shri Amit Shah said that plans are being made to increase the role of cooperatives in the purchase and distribution of seeds and fertilizers in cooperatives. Farmers want such arrangements so that they have access to PACS. NAFED is the topmost organization in terms of marketing and it should now stop running on the basis of government support and NAFED should expand itself. The Government of India has also taken a new initiative for marketing, under which it is going to set up an export house in a month, which will be a multistate cooperative society and government will arrange export of the smallest items produced by farmers on a cooperative basis. In such a situation, if NAFED only does government work, then the farmer will never benefit from this proposed export house.
The Union Home and Cooperation Minister said the Government of India has now opened the GeM portal for cooperative institutions to purchase in a transparent manner and they can now register themselves and take part in supplying to the government. By doing this, a huge market for government procurement has been opened up for cooperatives. If trust in cooperatives is to be increased and transparency is to be increased, then in the coming days they will have to work towards this. The Government is also going to make many changes in the Multistate Cooperative Societies Act.
Shri Amit Shah said after Prime Minister Shri Narendra Modi's campaign to promote natural and organic farming, many farmers are moving towards natural farming today. He said in a short time, AMUL will test the soil and the farmer's products and certify them and the Government will arrange marketing from the AMUL brand so that every farmer engaged in natural farming can benefit. This profit will not go to AMUL's account as it will be on cooperative basis and profit will be distributed proportionately and will go directly into the farmer's account. If this system can be implemented successfully, then many more farmers will move towards natural farming if they get higher prices. He said a new cooperative policy is also being brought by the Government led by Shri Narendra Modi. The Government has also taken up the task of setting up of a cooperative university. The Government is also going to create a strong marketing chain by connecting cooperatives across the country from PACS to KRIBHCO. The demand and trend of cooperative farming will increase instead of corporate farming and cooperative farming will also be successful., The success stories of KRIBHCO, IFFCO, AMUL should be showcased before the world as there are hardly a few countries who have been running the cooperative movement with success for years.
****
NW/RK/AY/RR
(Release ID: 1853878) Visitor Counter : 15

Read this release in:
Hindi