Ministry of Culture Shri Anurag Singh Thakur and Shri G. Kishan Reddy attend the Grand Finale of 'Badhe Chalo' programme, organised as part of
Ministry of Culture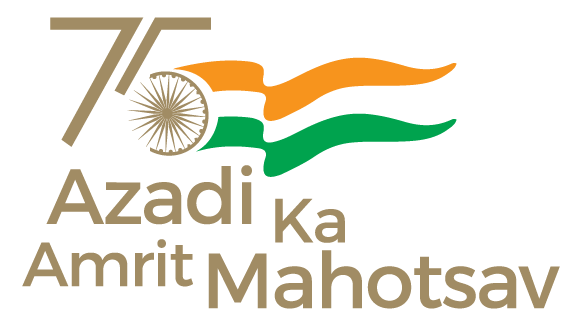 Shri Anurag Singh Thakur and Shri G. Kishan Reddy attend the Grand Finale of 'Badhe Chalo' programme, organised as part of AKAM, in New Delhi today

I urge everybody to hoist National Flag at their homes between 13th to 15th August : Shri Anurag Thakur

The next 25 years belong to the youth and they must work towards making a strong India, a Vishwaguru: Shri G.K Reddy
Posted On: 12 AUG 2022 9:29PM by PIB Delhi
The pan India programme Padhe Chalo culminated with a grand finale at the Talkatora Stadium today after 7 days of power packed performances across 70 cities in India. Under the aegis of Azadi ka Amrit Mahotsav, Ministry of Culture organized "Badhe Chalo" since 5th of August 2022.
The grand finale event was graced by Minister of Information & Broadcasting and Youth Affairs and Sports, Shri Anurag Thakur, and Minister of Culture, Tourism and Development of North Eastern Region; Shri G. Kishan Reddy. Secretary, Ministry of Culture, Shri Govind Mohan was also present on the occasion
On the occasion Shri G.K Reddy and Shri Anurag Thakur took Har Ghar Tiranga pledge along with the thousands of participants present at the event.
On the occasion Shri Anurag Thakur said that in the Amrit Kaal, the youth must set Amrit Goals and discharge their duties to achieve these Goals to make the country Vishwaguru. The Union Minister added that Tiranga is a symbol of unity of 130 crore people of the country. Shri Anurag Thakur also urged people to hoist flags in their homes from 13th to 15th August. The celebration of Azadi ka Amrit Mahotsav with Jan Bhagidhari has now taken the shape of Jan Aandolan, the Minister said.
On the occasion Shri G.K Reddy said that, millions of people have struggled and sacrificed their lives for the independence of the country. Union Minister added that in every village, in every city, every home should be part of Har Ghar Tiranga and hoist the flag on their houses by 15th August. Shri G Kishan Reddy said that the next 25 years belong to the youth and they must work towards making a strong India, a Vishwaguru.
Secretary, Ministry of Culture Shri Govind Mohan said that Azadi ka Amrit Mahotsav is a programme to remember those unsung heroes who contributed to India's freedom struggle and sacrificed their lives for it. He added that the programme will also inform us about the achievements of India in last 75 years and through this programme the foundation of coming 25 years will be laid. Shri Govind Mohan also informed about the amendments done in the flag code. More than 20 crore flags have been made available during the Har Ghar Tiranga Campaign till now, he disclosed.
Badhe Chalo is a youth centric activation conceived by Ministry of Culture to instill a deeper sense of love for the country amongst young hearts. This Finale was a spectacular star-studded event with performances by Indian Idols Pawandeep Rajan and Arunita Kanjilal.
As the fervor of "Har Ghar Tiranga" is picking up across the country after the clarion call of Prime Minister, Badhe Chalo added to the excitement with mass participation from Itanagar, Dimapur, Imphal in East to the Wagah Border, Surat, Goa, Daman in West and from Srinagar and Jammu in North to Chennai and Bengaluru in South, and even the remotest places like Daman & Port Blair.
Badhe Chalo movement received encouraging response from the youth of our nation in a way that resonates with them i.e. through song and dance. The Wagah Border event was a sight to behold and remember. In most places, crowds joined in the Flash Dance making it even more spectacular. The Badhe Chalo Anthem has been appreciated by one and all, both young and old. This event surely rekindled the fire of patriotism in one and all, encouraging us to hoist a Tiranga in our homes from 13th to 15th August with swelling national pride in our hearts, and our heads held high.
*******
NB/SK
(Release ID: 1851398) Visitor Counter : 26