Ministry of Jal Shakti Efficient Management of Water Resources Posted On: 01 AUG 2022 6:49PM by PIB Delhi As per the National Commission on
Ministry of Jal Shakti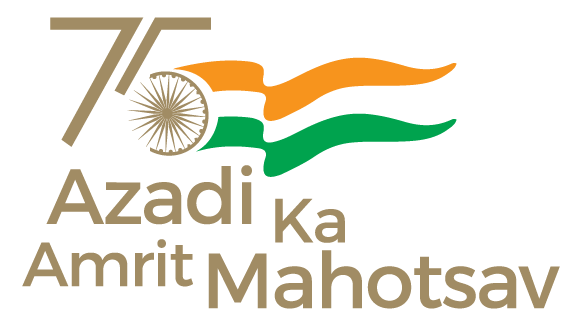 Efficient Management of Water Resources

Posted On: 01 AUG 2022 6:49PM by PIB Delhi
As per the National Commission on Integrated Water Resources Development (NCIWRD) Report-1999, water requirement of the country for different usages for high demand scenario for the years 2025 and 2050 is 843 BCM (billion cubic meters) and 1,180 BCM, respectively.
Water being a State subject, steps for augmentation, conservation and efficient management of water resources are primarily undertaken by the respective State Governments. In order to supplement the efforts of the State Governments, Central Government provides technical and financial assistance to them through various schemes and programmes.
To ensure optimum utilization of water, Government of India has been implementing Pradhan Mantri Krishi Sinchayee Yojna (PMKSY) from 2015-16 onwards. Under PMKSY-Accelerated Irrigation Benefit Programme (AIBP), 99 ongoing major/medium irrigation projects having an Ultimate Irrigation Potential of 76.03 lakh ha. were prioritized during 2016-17.
The Command Area Development and Water Management (CADWM) Programme has been brought under Pradhan Mantri Krishi Sinchai Yojna (PMKSY) – Har Khet Ko Pani from 2015-16 onwards. The main objective of taking up CAD works is to enhance utilisation of irrigation potential created, and improve agriculture production on a sustainable basis through Participatory Irrigation Management (PIM). In order to promote water use efficiency in irrigation, the CADWM programme has also been targeting at least 10% of the Culturable Command Area (CCA) of the included projects for development of micro-irrigation infrastructure for facilitating use of sprinkler / drip / pivots irrigation systems.
Pradhan Mantri Krishi Sinchai Yojna – Har Khet Ko Paani – Ground Water Irrigation (PMKSY-HKKP-GW) scheme aims to provide financial assistance to States for assured ground water irrigation to small and marginal farmers. As per the operational guidelines dated May 2019, the State/UT Government shall ensure that micro-irrigation practices are implemented in at least 30% of the proposed irrigated area in convergence with relevant scheme(s) of Central/State/UT governments.
Department of Agriculture & Farmers Welfare is implementing 'Per Drop More Crop scheme' which is operational from 2015-16 in the country. The Per Drop More Crop scheme mainly focuses on water use efficiency at farm level through Micro Irrigation (Drip and Sprinkler Irrigation System).
National Water Mission, for increase in water use efficiency in agriculture sector, launched "Sahi Fasal" campaign in 2019 to nudge farmers in the water stressed areas to grow crops which are not water-demand intensive, but use water very efficiently; and are economically remunerative; are healthy and nutritious; suited to the agro-climatic-hydro characteristics of the area; and are environmentally friendly. Under Sahi Fasal, a series of workshops were organized in Amritsar (Punjab), Aurangabad (Maharashtra) and Kurukshetra (Haryana) and with technical experts in New Delhi, involving domain experts, economists, scientists, soil micro-biologist and agriculturist.
National Water Mission (NWM) has awarded 26 Baseline Studies to Water and Land Management Institutes and Irrigation Management & Training Institutes covering six States with objective to evaluate water use efficiency of the completed major/medium irrigation projects.
Central Water Commission (CWC) during X & XI Five Year Plans carried out the water use efficiency studies for 35 irrigation projects. The study reports with findings/corrective structural and non-structural measures were made available to the concerned State Governments for taking steps for overall improvement of the operative efficiencies of the studied projects. CWC has also published the guidelines for improving water use efficiency in irrigation, domestic & industrial sectors. These guidelines have been circulated to all the State Governments and concerned Central Ministries and other beneficiaries to implement in these sectors for improving water use efficiency.
CWC has taken up a new initiative "Support for Irrigation Modernization Program (SIMP)" with technical assistance from the Asian Development Bank (ADB) to modernize Major / Medium Irrigation (MMI) projects in the country. Objective of the programme is to improve Water Use Efficiency, increase crop water productivity and ultimately increase farmer's income in the command area of the projects through application of national / international best practices.
The new water consumption norms published by Ministry of Environment Forest & Climate Change (MoEF&CC) vide Notification dated 07.12.2015 regarding use of water in Thermal Power Plants stipulate that all plants with Once Through Cooling (OTC) shall install Cooling Tower (CT) and achieve specific water consumption up to maximum of 3.5 M3/MWh within a period of two years from the date of publication of notification. All existing CT based plants shall have to reduce specific water consumption up to maximum of 3.5 M3/MWh within a period of two years from the date of publication of notification. New plants, which are to be commissioned after 1st January, 2017, shall have to meet specific water consumption up to maximum of 2.5 M3/MWh (revised to 3.0 M3/MWh vide MoEF&CC notification dated 28.06.2018) and shall achieve zero waste water discharge. However, sea water based Thermal Power Plants are exempted from these norms.
Government of India has notified new Tariff Policy on 28.01.2016 mandating that the thermal power plants, including the existing plants, located within 50 km radius of STP of Municipality / local bodies / similar organization shall, in the order to their closeness to STP, use treated sewage water produced by these bodies and the associated cost on this account be allowed as pass through in the tariff.
This information was given by the Minister of State, Shri Bishweswar Tudu in a written reply in Rajya Sabha today.
****
BY
(Release ID: 1847103) Visitor Counter : 114