Ministry of Health and Family Welfare Initiatives by the Government for treatment of rare diseasesEight Centres of Excellence (CoEs) have been
Ministry of Health and Family Welfare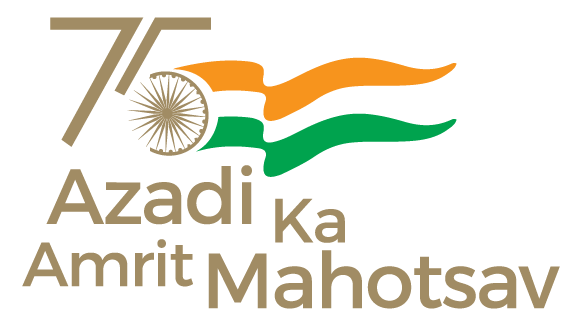 Initiatives by the Government for treatment of rare diseases

Eight Centres of Excellence (CoEs) have been identified for diagnosis, prevention and treatment under National Policy for Rare Diseases 2021

Provision for financial support of up to Rs. 50 lakhs to the patients suffering from any category of the Rare Diseases and for treatment in any of the CoEs, mentioned in NPRD-2021
Posted On: 29 JUL 2022 4:38PM by PIB Delhi
The Government has launched National Policy for Rare Diseases (NPRD), 2021 in March, 2021 for the treatment of rare disease patients. The salient features of NPRD, 2021 are as under:
The rare diseases have been identified and categorized into 3 groups namely Group 1, Group 2 and Group 3.
Group 1: Disorders amenable to one-time curative treatment.
Group-2: Diseases requiring long term/lifelong treatment having relatively lower cost of treatment and benefit has been documented in literature and annual or more frequent surveillance is required.
Group 3:- Diseases for which definitive treatment is available but challenges are to make optimal patient selection for benefit, very high cost and lifelong therapy.
Provision for financial support of up to Rs. 50 lakhs to the patients suffering from any category of the Rare Diseases and for treatment in any of the Centre of Excellence (CoE) mentioned in NPRD-2021, outside the Umbrella Scheme of Rashtriya Arogaya Nidhi.

In order to receive financial assistance for treatment of rare disease, the patient of the nearby area may approach the nearest Centre of Excellence to get him assessed and avail the benefits.

Eight (08) Centres of Excellence (CoEs) have been identified for diagnosis, prevention and treatment of rare diseases.

Five Nidan Kendras have been set up for genetic testing and counselling services.
The NPRD, 2021 has provisions for promotion of research and development for diagnosis and treatment of rare diseases; promotion of local development and manufacture of drugs and creation of conducive environment for indigenous manufacturing of drugs for rare diseases at affordable prices.
Department of Pharmaceuticals has initiated the implementation of Production Linked Incentive Scheme for Pharmaceuticals. The Scheme provides for financial incentives to manufacturers selected under the Scheme for domestic manufacturing of various product categories, which also include Orphan drugs.
Department of Revenue, Ministry of Finance vide their Notification No. 46/2021-Customs dated 30.09.2021 gives full waiver of Basic Customs Duty (BCD) and Integrated Goods and Services Tax (IGST) to drugs imported (personal use only) for treatment of Spinal Muscular Atrophy (SMA) rare disease, thereby making the medicines for SMA rare disease more affordable.
In addition, Department of Revenue, Ministry of Finance vide their Notification No. 02/2022-Customs dated 01.02.2022 has given exemption from Basic Customs Duty to drugs or medicines, which are used in the treatment of Rare Diseases when imported by Centres of Excellence (CoEs) as specified in NPRD, 2021 or any person or institution on recommendation of any Centre of Excellence listed in NPRD, 2021, certifying that the person (by name) for whom the drugs or medicines are imported, is suffering from a rare disease (to be specified by name) and requires the drugs or medicines for the treatment of said rare disease.
The Union Minister of State for Health and Family Welfare, Dr. Bharati Pravin Pawar stated this in a written reply in the Lok Sabha today.
****
MV
HFW/Initiatives by the Government for treatment of Rare Diseases /29thJuly 2022/7
(Release ID: 1846230) Visitor Counter : 85