Ministry of Rural Development Implementation of PMAY-G Posted On: 26 JUL 2022 7:43PM by PIB Delhi In order to achieve the target of "Housin
Ministry of Rural Development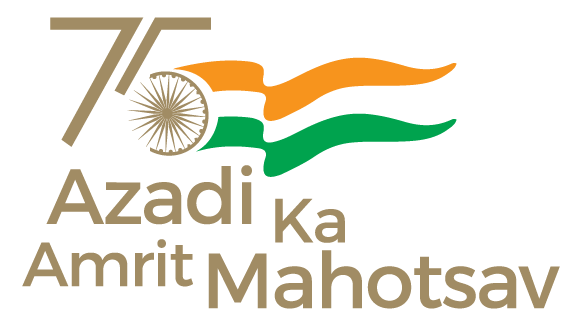 Implementation of PMAY-G

Posted On: 26 JUL 2022 7:43PM by PIB Delhi
In order to achieve the target of "Housing for All" in rural areas, the Ministry of Rural Development is implementing Pradhan Mantri Awaas Yojana- Gramin (PMAY-G) with effect from 1st April, 2016 to provide assistance to eligible rural households with overall target to construct 2.95 crore pucca houses with basic amenities by March, 2024. The Government is committed to provide funds for achieving the targets as per the guidelines of the Scheme. The Central share release is contingent on the balance targets, pending liability, utilization of funds including the release of state share, submission of utilization certificate, etc. as per Scheme & Ministry of Finance Guidelines. The Ministry of Rural Development has been releasing Central share of funds to States/UTs for implementation of PMAY-G since 2016 and a total of Rs.1,79,255.80 crore of Central share has been released to States/UTs till date.
Under PMAY-G, out of the total targets allocated to the States/UTs till date, 2.44 crore houses have been sanctioned by the states/UTs and 1.89 crore have been completed as on 21.07.2022. After receiving proposal, complete in all respects, from State/UT Governments, the Ministry releases Central share of funds to the States into their respective State treasuries. Delay occurs on the part of the States in transferring Central share from State treasury into State Nodal Account (SNA) of PMAY-G and also corresponding State share. The delay in construction of houses occurs due to delay in sanction of houses to beneficiaries by States. The unspent balances lying with the States/UTs as on 22.7.2022 (which includes funds released by the central government but pending in the state treasury and unreleased state share) are as follows:
S.No

Name of the State/UT

Unspent balance

(Rs. in crore)

1

Arunachal Pradesh

112.05

2

Assam

2603.27

3

Bihar

3,207.00

4

Chhattisgarh*

783.00

5

Goa

0

6

Gujarat

242.2

7

Haryana

2.06

8

Himachal Pradesh

5.12

9

Jammu and Kashmir

186.1

10

Jharkhand

441.33

11

Kerala

70.53

12

Madhya Pradesh

1766.14

13

Maharashtra

1,185.65

14

Manipur

102.17

15

Meghalaya

57.47

16

Mizoram

83.84

17

Nagaland

12.43

18

Odisha

1,112.81

19

Punjab

0.15

20

Rajasthan

512.35

21

Sikkim

1.06

22

Tamil Nadu

172.5

23

Tripura

88.44

24

Uttar Pradesh

661.15

25

Uttarakhand

39.61

26

West Bengal

1,429.70

27

Andaman and Nicobar

3.33

28

Dadra and Nagar Haveli Daman and Diu

48.38

29

Lakshadweep

0

30

Puducherry**

–

31

Andhra Pradesh

0

32

Karnataka

0

33

Telangana**

–

Total

14929.84
As per AwassSoft report as on 24.07.2022
* The State Govt. of Chhattisgarh is not able to release its corresponding state share of Rs. 562 crore, despite it committing to do so.
*Puducherry & Telengana are not implementing PMAY-G.
The Ministry of Rural Development ensures timely release of Central share of funds under PMAY-G to States/UTs. The Ministry expeditiously resolves technical issues, if any, faced by the States/UTs including issues related to PFMS.
This information was given by the Union Minister of State for Rural Development, Sadhvi Niranjan Jyoti in a written reply in Lok Sabha today.
****
APS/PPG/PK/1540
(Release ID: 1845120) Visitor Counter : 79