Ministry of Information & Broadcasting How a film appeals to heart is important: National Jury of #MIFF2022 Posted On: 03 JUN 2022 1:34PM
Ministry of Information & Broadcasting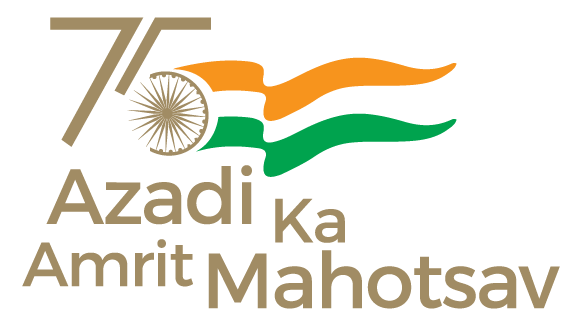 How a film appeals to heart is important: National Jury of #MIFF2022

Posted On: 03 JUN 2022 1:34PM by PIB Mumbai
Mumbai, 3 June 2022
Overall content of films and how it appeals to heart is very important, opined National Jury members of #MIFF2022. The jury also commented that a lot of social issues came up in the films screened at Mumbai International Film Festival. They were interacting with media and delegates at the #MIFFDialogues held in connection with the festival. #MIFF2022 National Jury Members Sanjit Narwekar, Subhash Sehgal, Tareq Ahmed, Jayasree Bhattacharya and Ashley Ratnavibhushana participated in the conversation.
Opening the #MIFFDialogue, documentary filmmaker and author Sanjit Narwekar said that the jury was near unanimous about all their decisions. " Selection Committee should be commented that they made a wonderful choice of films. During screening, the first thing we looked in the films was the story and the impact it makes. Shots, filming, cinematography, editing, sound and other such technical aspects came only afterwards", he added.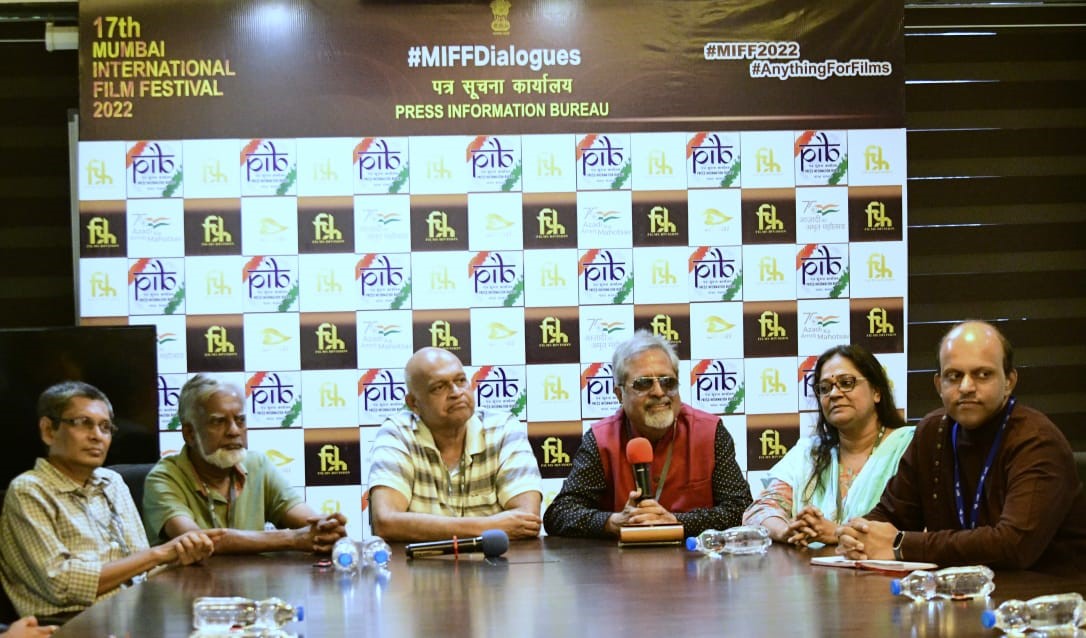 Replying to questions, Sanjit Narwekar said that looking at how much documentation happens in documentaries is an old fashioned way of looking at it. "Now there is only two sections of films-Fiction and Non fiction. Non fiction can be entertaining, biographical, biopic or anything. It is not necessary that non-fictions document a person or culture", he said.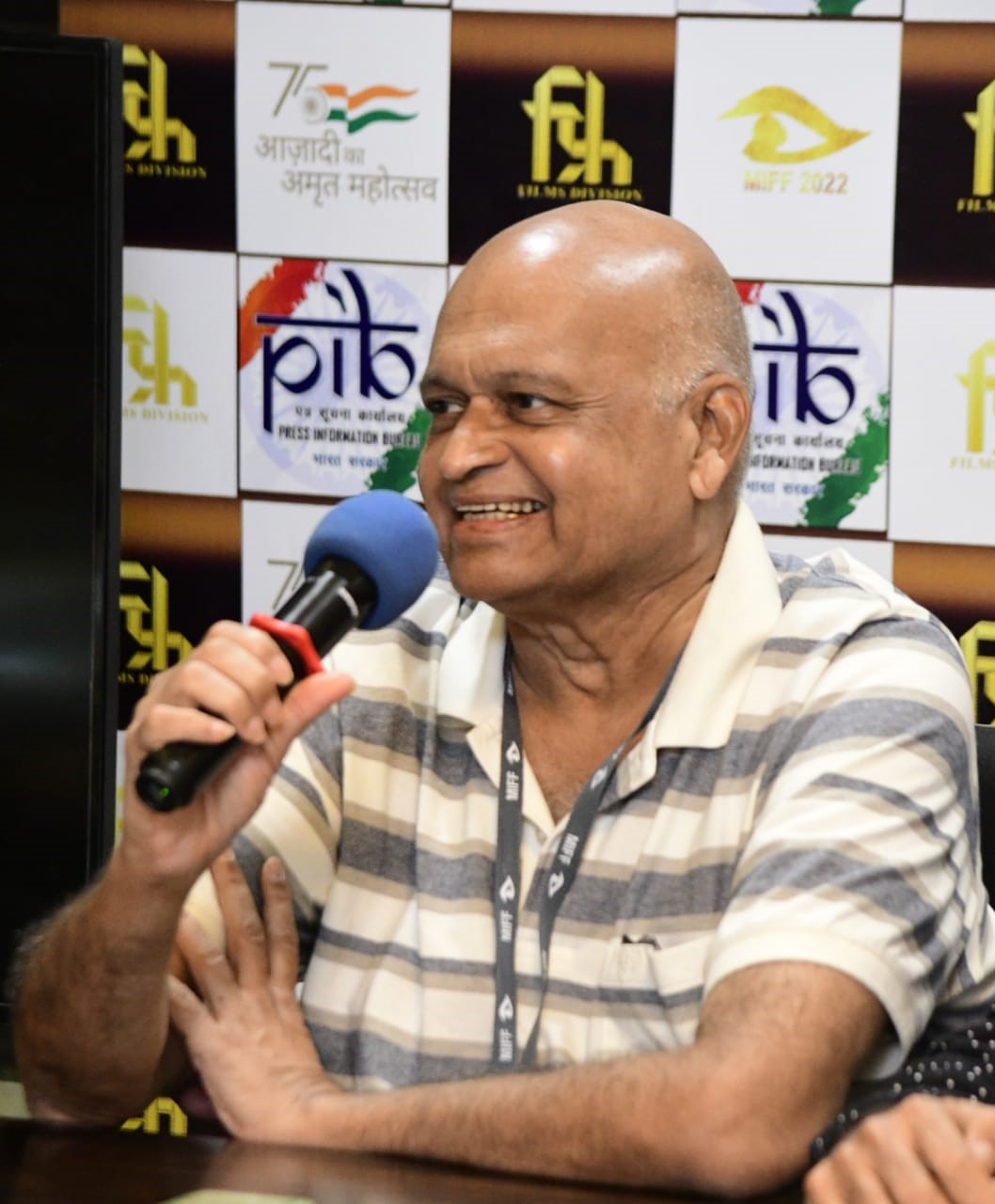 He criticised that most of the Indian documentaries still put a lot of emphasis on narration or commentary. But some Indian filmmakers especially youngsters are adapting to the non-linear ways of storytelling, he added.
Renowned film editor Subhash Sehgal complemented that MIFF films got a variety of subjects like child molestation, womens' issues, child marriage, water shortage, forest depletion to name a few. In contradiction to International Jury's decision to give more focus to content than technical skills in award selection, Subhash Sehgal said that the National Jury treated both technical side and content of filmmaking at par. He added that MIFF presents a beautiful bouquet of all sort of different subjects.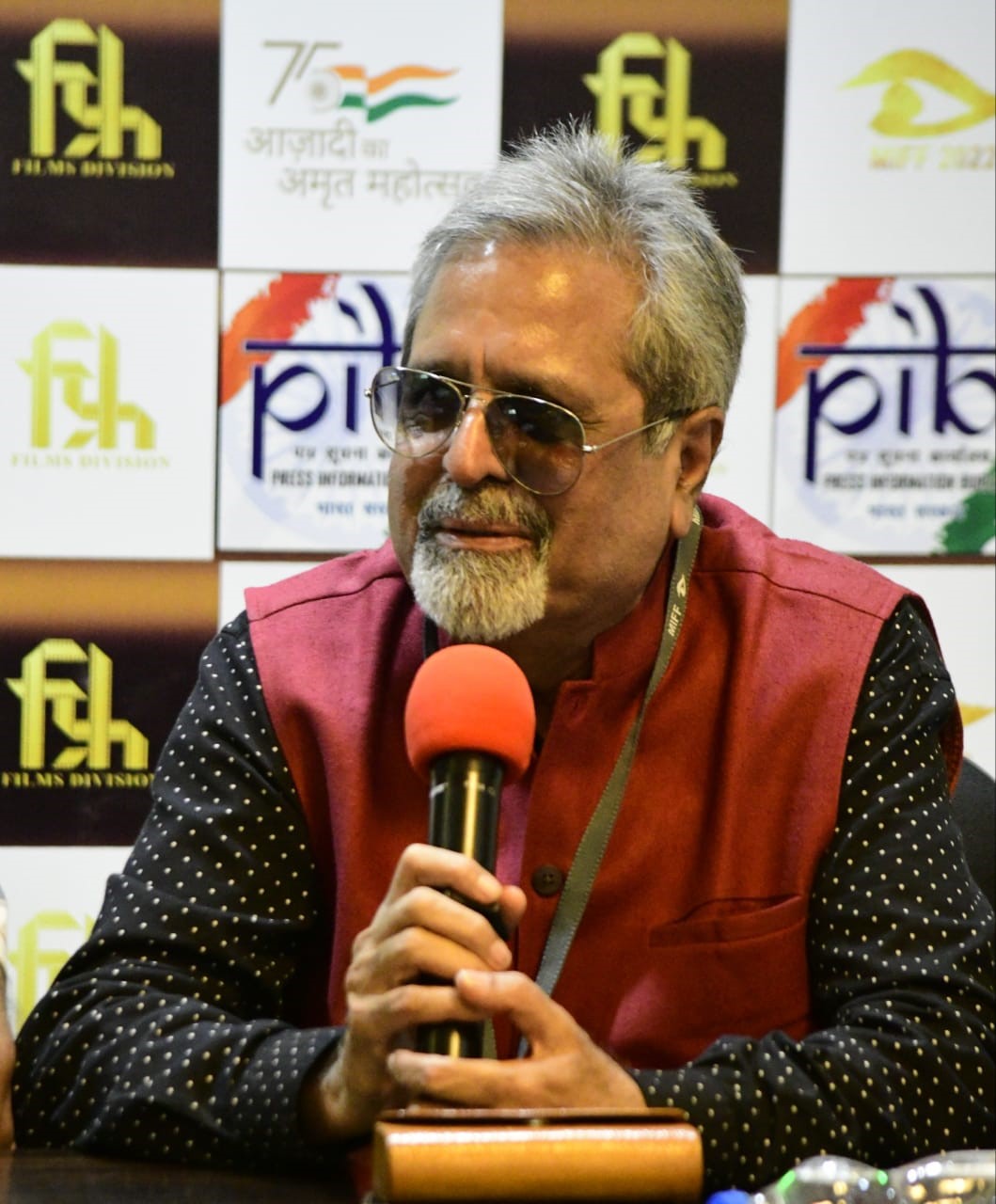 Director of the Dhaka DocLab, Tareq Ahmed said that creativity really matters for the genre of documentary film making. "How you tell the story is very important. Now a days with mobile phones, anyone can do films. You have freedom for doing that. But whether you can count it as a documentary depends on how creatively you are making this film. That is the reason why we have counted creativity above all in award selection, and not just the content", he elaborated.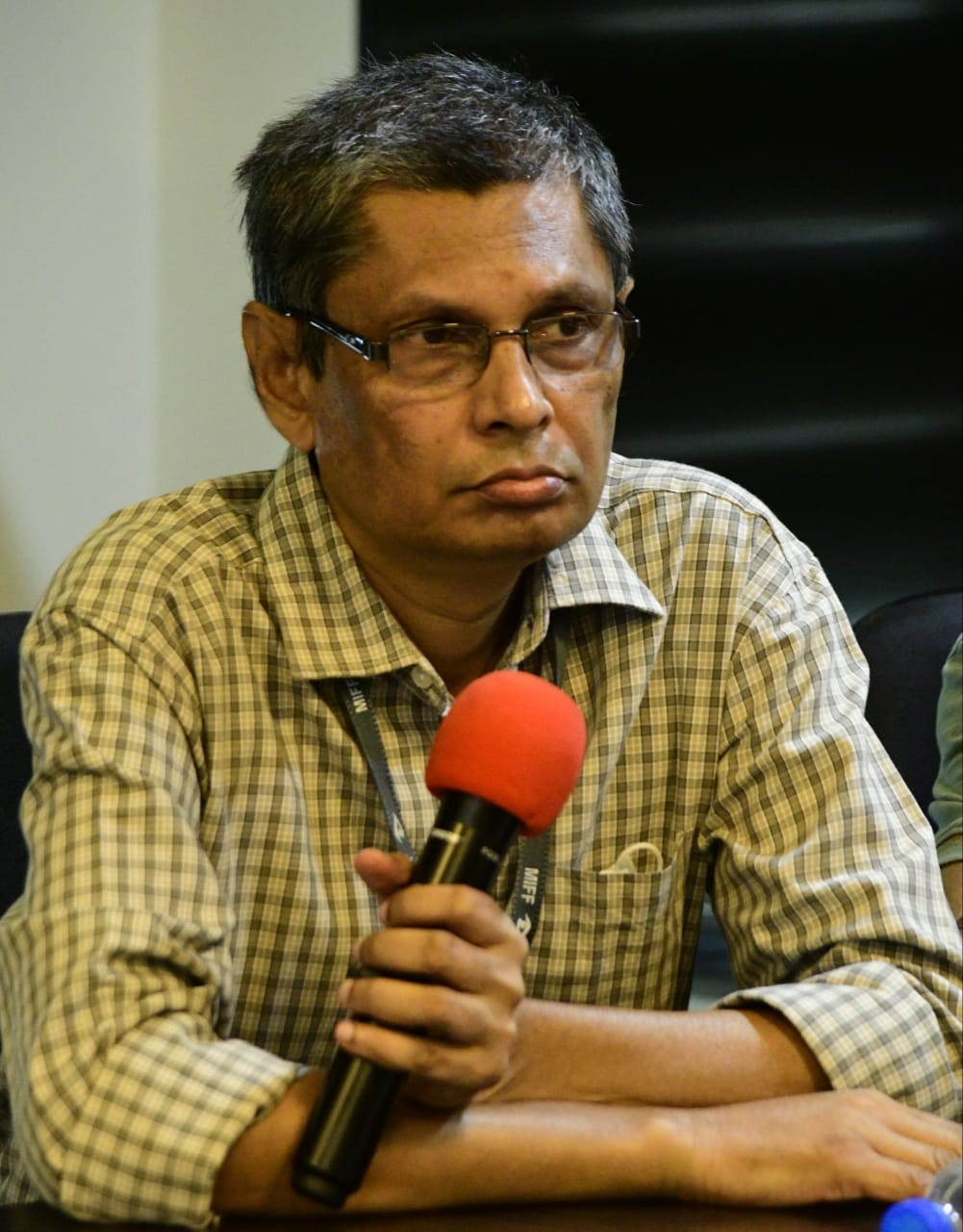 Filmmaker Jayasree Bhattacharya is also of the opinion that MIFF2022 is filled with films on a lot of social issues. "The way youngsters look at social issues and how they have presented it is also interesting", she added.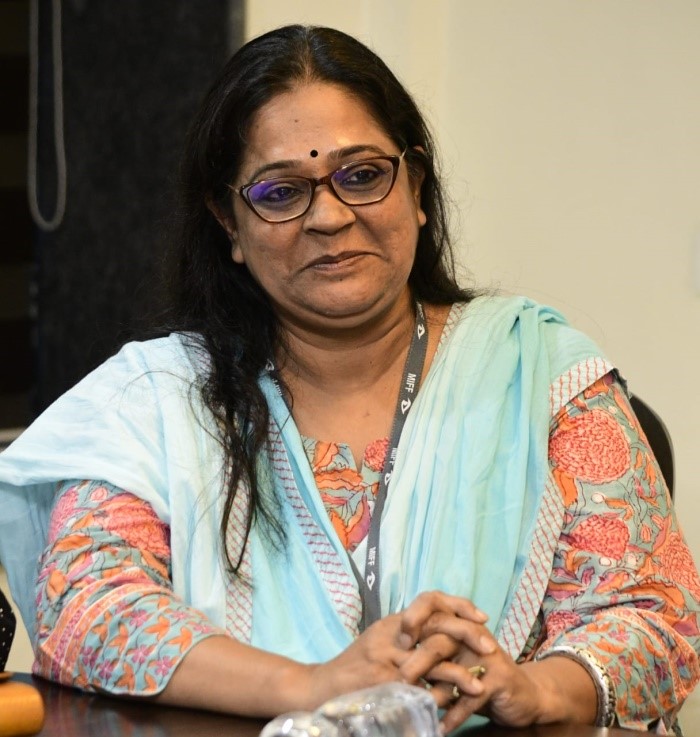 Though digital filmmaking is very easy, sometimes it kills creativity, commented Srilankan journalist and author Ashley Ratnavibhushana who also joined the conversation. He also explained about Network for the Promotion of Asia Pacific Cinema (NETPAC) of which he is a jury coordinator.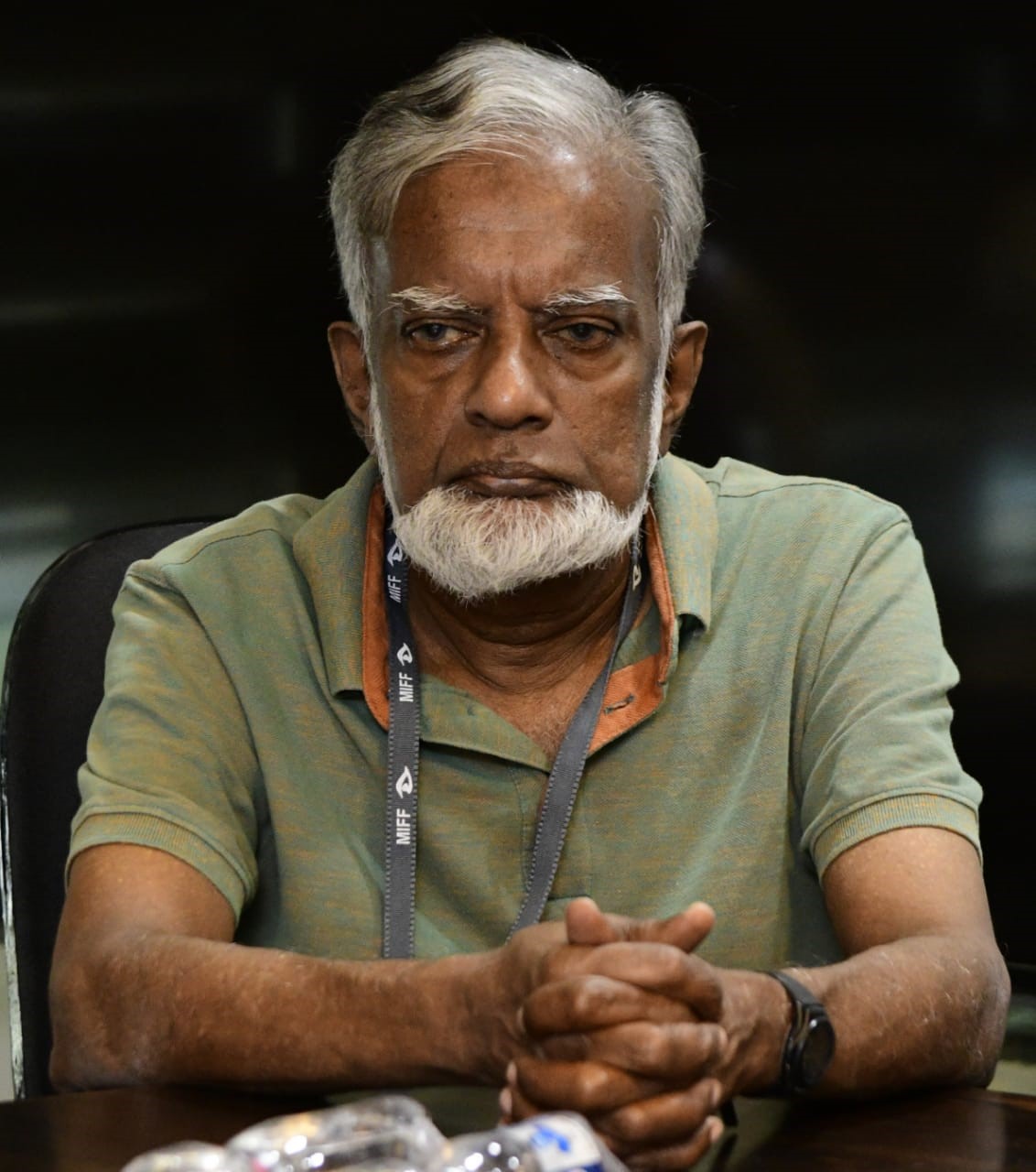 Watch the full version of National Jury #MIFFDialogue :
* * *
PIB MIFF Team | BSN/AA/DR/MIFF-55
We believe good films go places through the good words of a film-lover like you. Share your love for films on social media, using the hashtags #AnythingForFilms / #FilmsKeLiyeKuchBhi and #MIFF2022. Yes, let's spread the love for films!
Which #MIFF2022 films made your heart skip a beat or more? Let the world know of your favourite MIFF films using the hashtag #MyMIFFLove
If you are touched by the story, do get in touch! Would you like to know more about the film or the filmmaker? In particular, are you a journalist or blogger who wants to speak with those associated with the film? PIB can help you connect with them, reach our officer Mahesh Chopade at +91-9953630802. You can also write to us at [email protected].
For the first post-pandemic edition of the festival, film lovers can participate in the festival online as well. Register for free as an online delegate (i.e., for the hybrid mode) at https://miff.in/delegate2022/hybrid.php?cat=aHlicmlk The competition films can be watched here, as and when the films become available here.
Follow us on social media: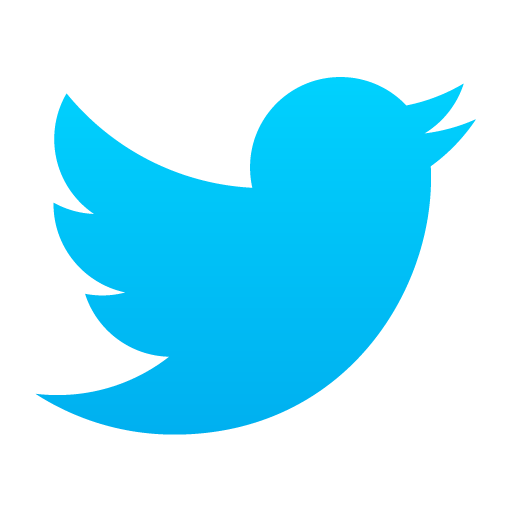 @PIBMumbai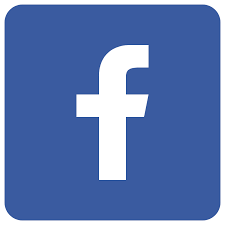 /PIBMumbai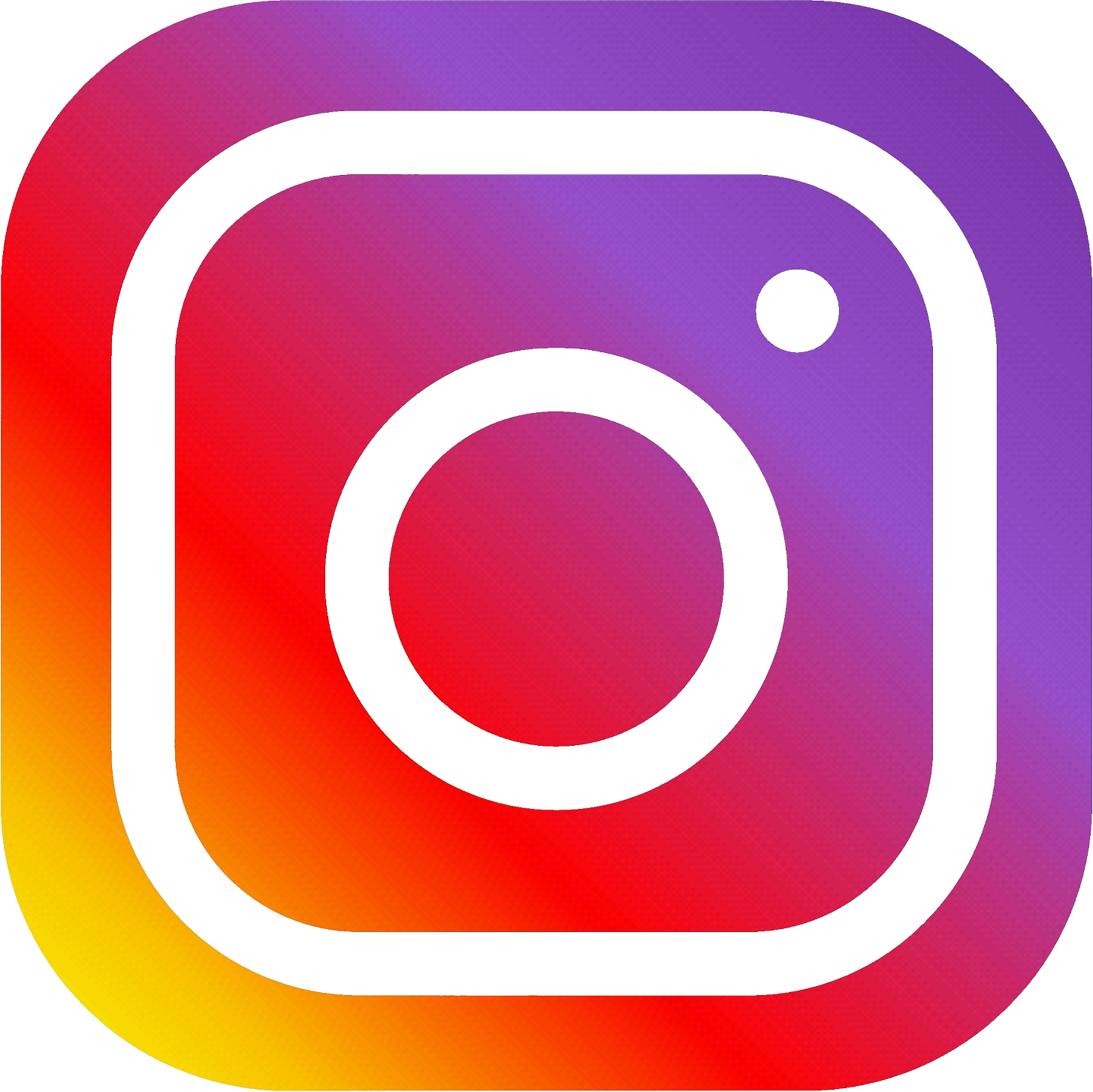 /pibmumbai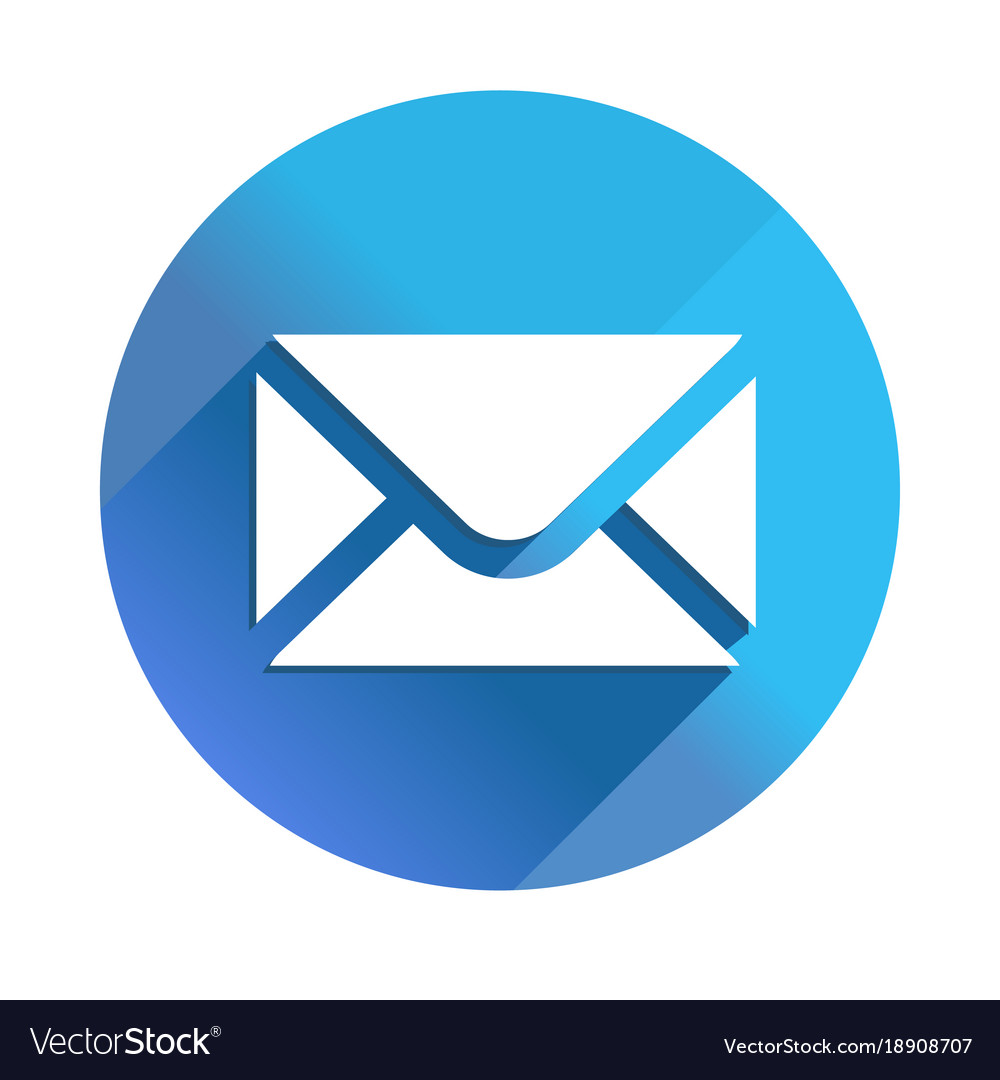 [email protected]
(Release ID: 1830758) Visitor Counter : 122