Ministry of Environment, Forest and Climate Change Shri Bhupender Yadav calls for need to strike balance between development on one
Ministry of Environment, Forest and Climate Change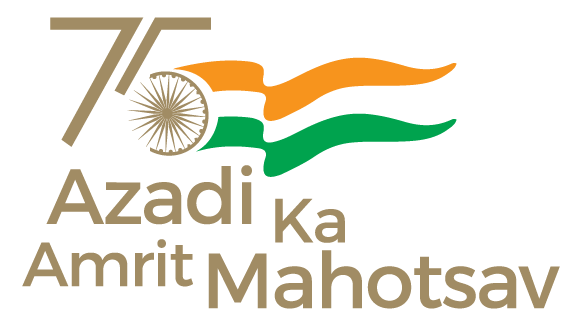 Shri Bhupender Yadav calls for need to strike balance between development on one side and pollution free environment on the other

We should always remember the fact that our utilisation of resources must be based on 'Mindful and Deliberate Utilisation and not on 'Mindless and Destructive Consumption': Shri Bhupender Yadav

India's environmental law and policy is not only about protection and conservation – it is also but equity and justice : Shri Bhupender Yadav

There can be no environmental justice and equity if the people most affected by environmental protection measures are those not responsible for it, says Shri Yadav

Shri Bhupender Yadav addresses the valedictory session at "Conference On Environmental Diversity And Environmental Jurisprudence:

National And International Perspective"
Posted On: 08 MAY 2022 5:37PM by PIB Delhi
Union Minister for Environment Forest and Climate Change, Shri Bhupender Yadav addressed valedictory session at the "Conference On Environmental Diversity And Environmental Jurisprudence: National And International Perspective" held in Chandigarh University , Mohali today.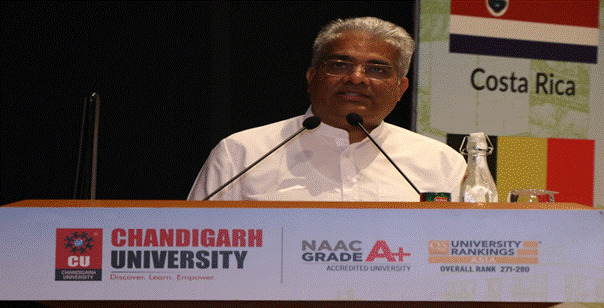 Shri Yadav emphasized on the relevance of the theme ie"Environmental Diversity And Environmental Jurisprudence " in the times we are living. The Minister stated that environmental diversity is a concept of species composition between areas correlated with differences in environmental conditions. This is potentially significant for conservation planning, he added.
To end environmental exploitation at the level of individuals, industries & even governance, PM Shri @narendramodi Ji gave a mantra of 'L.I.F.E'…

Our utilisation of resources must be based on 'Mindful and Deliberate Utilisation' not on 'Mindless and Destructive Consumption'. pic.twitter.com/WHlvlvJddX

— Bhupender Yadav (@byadavbjp) May 8, 2022
The Minister highlighted that as the world gears up to gather at Stockholm in the next threeweeks ,India has been at the forefront in implementing its international commitments which were taken up in Stockholm Conference in 1972. Following the Stockholm Conference in 1972, the Water Act of 1974 and the Air Act of 1981 were enacted. We are currently implementing the National Clean Air Plan (NCAP) which aims to clean up India's air through range of intervention from the local to the global, he informed.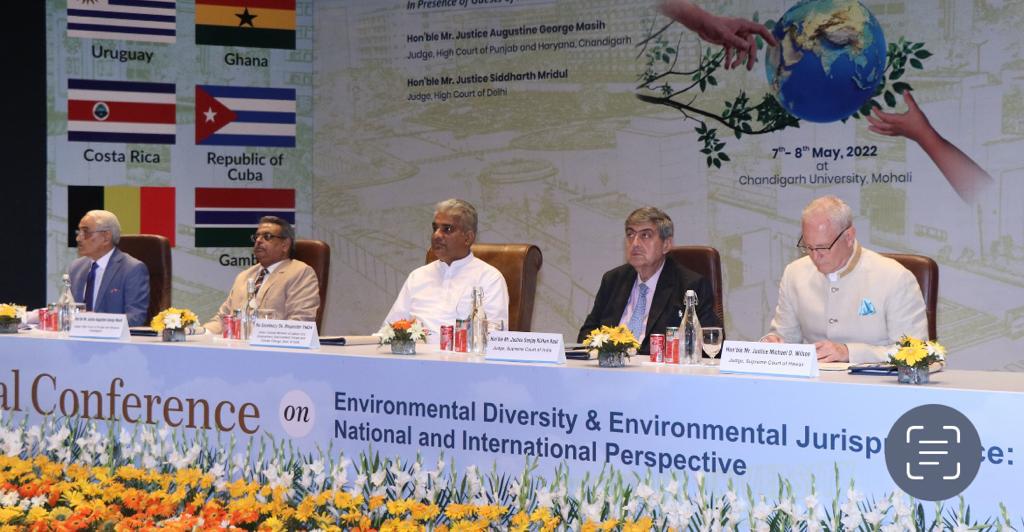 Shri Yadav noted that in pursuance to our commitment under the Rio Declaration, 1992 India has a robust Environmental Impact Assessment Process. We are today among the few countries in the world to implement the Convention on Biological Diversity in letter and spirit, the Minister underlined.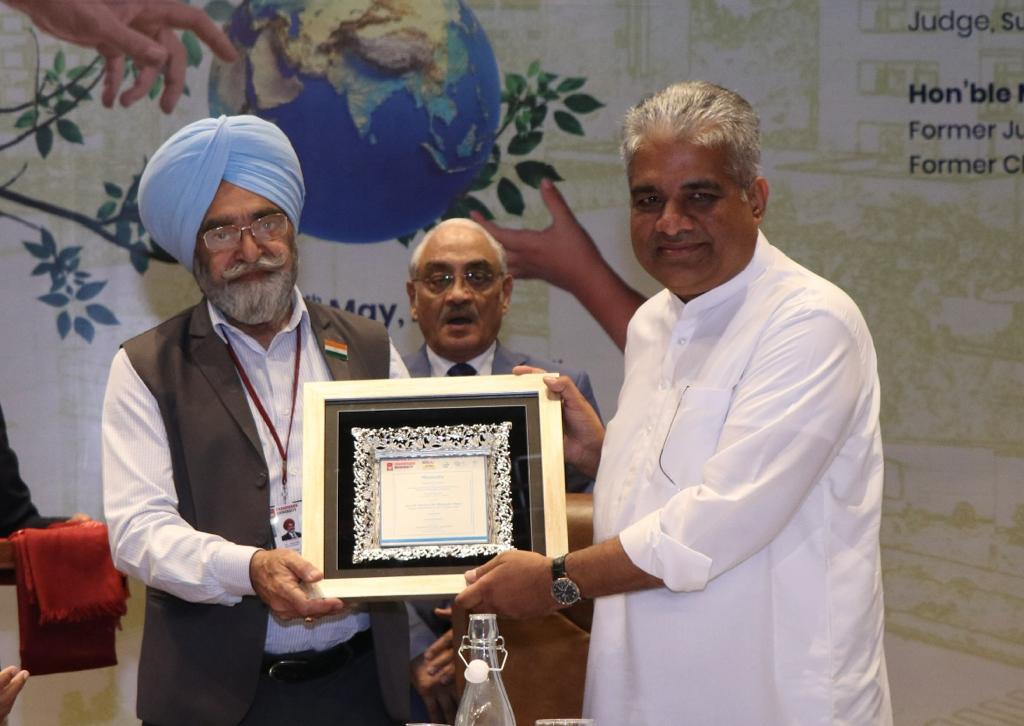 Shri Yadav said that India has operationalized the Access and Benefit Sharing under the Nagoya Protocol and I firmly believe that effective decision making power with regard to biodiversity should lie with the local communities. As a result 2,75,000 Biodiversity Management Committees are today functional in India in every village and local body, he added.
Shri Yadav said thatunder the visionary leadership of our Hon'ble PM Shri Narendra Modi in the last five years, the government undertook the task of democratizing biodiversity conservation.It is a matter of pride that every local body has an elected body to manage and document its biodiversity in the form of People's Biodiversity Register (PBR) where our idea of providing dignified life to most vulnerable section of our society takes a central stage, he informed.
The Minister said with elation that at COP 26 in Glasgow, India's ambitious announcements of Panchamrit particularly of reaching its non fossil energy capacity to 500 GW by 2030 further proves our significant contribution towards achieving the temperature goals of Paris Agreement. This achievement assumes greater significance when we realise that India's environmental law and policy is not only about protection and conservation – it is also but equity and justice, he noted.
Speaking about environmental justice Shri Bhupender Yadav stated that the concept is founded on the belief that a disproportionate burden for protection of the environment should not fall on to the shoulders of those who are not responsible for the problem. There can be no environmental justice and equity if the people most affected by environmental protection measures are those not responsible for it. This operates both globally and locally : India's per capita carbon emission is among the lowest in the world (two tonnes) and therefore the western industrialized nations should shoulder bulk of the financial burden for combatting climate change.
Shri Yadav further said that at Paris under the eminent leadership of our Hon'ble Prime Minister , India gave the concept of sustainable lifestyles and climate justice, both of which found a place in preamble of Paris Agreement. The latest IPCC Working Group III report further justifies India's emphasis on equity at all scales in climate action and sustainable development.
The report mentions and the Minister quoted : "Equity remains a central element in the UN climate regime, notwithstanding shifts in differentiation between states over time and challenges in assessing fair shares". This, my dear friends, solidifies India's position that equity is fundamental to international cooperation on any given subject, climate change in this case, he stressed.
Further he mentioned that we cannot shut ourselves to the fact that India has the world's largest number of forest dependent communities. Their livelihood, culture and very existence depends on access to forest. In our zeal to protect forest we cannot overlook the existence of such large number of forest dwelling communities. It is for this reason that western ideas of conservation which excludes local people can have serious ramification on the right of forest dependent communities, he added.
On the same lines the minister mentioned that our coastal areas provide livelihoods to the largest fisherfolk communities in the world whose very existence is dependent on the integrity of coastal areas. Therefore, even though, it is important to focus on building climate resilience infrastructure in coastal area: it is equally important to ensure that no adverse impact is caused to those whose livelihood depends on coasts.
The Minister further spoke about waves of environmental litigation over the years which have become detrimental to the development. The society shall have to prosper, but not at the cost of environment and similarly the environment shall have to be protected but not at the cost of development. The need of the hour is strike a balance between the two i.e development on one side and pollution free environment on the other, he emphasized.
Government of India has come up with comprehensive policies having holistic approach towards our fauna for example Project Dolphin, Project Elephant and the National Tiger Conservation Authority which as an apex body has been doing commendable job in increasing the population of the same. A process by which development can be sustained for generations by improving the quality of human life while at the same time living in harmony with nature and maintaining the carrying capacity of life supporting eco system the eastern philosophy of living. It focuses at integration of developmental and environmental imperatives. Thus sustainable development is the only answer through administrative actions, Shri Yadav highlighted.
Shir Bhupender Yadav stated that environmental law, despite its development in recent times, is still in its infancy. The concept of liability needs to be developed both at national and international level. Environmental jurisprudence is still focused on punishing the polluter or the poacher at the local level whereas the reality of climate change, pollution of oceans and air requires us to devise mechanism which can look beyond the national boundaries. This is crucial given the fact that there is limited mechanism to hold polluters accountable if the origin is not within the country. That said, he drew the attention of the gathering to how India is getting the world to act on issues that are critical to fight against climate change.
In 2018, India hosted the World Environment Day on the theme 'Beat Plastic Pollution'. Hon'ble Prime Minister of India, Shri Narendra Modi gave a global call for eliminating single use plastics. This call of India provided the momentum leading to significant action on plastic pollution around the globe, culminating in the historic resolution and its adoption in UNEA 5.2 held in Nairobi in the month of March. Shri Yadav believed this will institutionalize 'Beat Plastic Pollution' around the world.
Another critical issue to which the Minister drew attention is of air pollution. The issue of Air Pollution is of particular concern especially in Delhi NCR and other adjoining states like Haryana, Punjab, Rajasthan and Uttar Pradesh. We were conscious of the fact that Air Pollution Management can never be geography-specific. The government has brought the Air Quality Management in the National Capital Region and Adjoining Areas Act, 2021 to establish a commission as the sole authority with jurisdiction over air quality management in the region. This Act and its approach is premised upon the Airshed Approach of pollution management. This is because as air travels beyond territorial and political boundaries and air pollution for these states can only be managed by common Air Pollution Management policy, he stated.
Shri Yadav lauded the judiciary for playing significant role in the redressal of environmental problems. Industrialisation and preservation of the environment are two conflicting interests and thereharmonisation is a major challenge before the judicial system and the governance system of the country. In India, there are policies for sustainable conservation and development and management of natural resources in the form of National Forest Policy, Ecotourism policy, national Water Policy which is effectively implemented through various legislation, he added.
The Minister further noted that Indi has reputed world class research institutes like ICFRE, WII, FSI, IIFM, NEERI who happens to provide intellectual and academic support and actively involves in policy guidelines and their improvement in time span resulting in Increasing forest and tree cover land and increase in the population of our species like Tiger, Elephant, Lions Rhino and many more.
Shri Yadav took the opportunity to reiterate India's development philosophy of "Development without Destruction'. We are working with line Ministries and Departments to mainstream biodiversity conservation in all sectors of economic development, he informed.
He further informed to have proposed to amend Biological Diversity Act to give more focus to the local community interest and to encourage research in the area of biodiversity so that we can achieve the objective of the Act more effectively.
To end environmental exploitation at the level of individuals, industries and even governance at COP 26 last year in Glasgow, Hon'ble Prime Minister Shri Narendra Modi Ji gave a mantra of 'L.I.F.E' which stands for Lifestyle for Environment which should be adopted by the world to safeguard the humanity and planet.
Shri Yadav emphasized that we should always remember the fact that our utilization of resources must be based on 'Mindful and Deliberate Utilization and not on 'Mindless and Destructive Consumption', we need to protect the environment, not just for future generation but for present generation also, after all there is only one planet and there is no Planet B. Time has come to think collectively. Sustainable development of a dynamic natural ecosystem needs dynamic thinking and dynamic approach with proper scientific support.
Hon'ble Mr. Justice Sanjay Kishan Kaul, Judge, Supreme Court of India; Hon'ble Mr. Justice Michael Wilson, Judge, Supreme Court of Hawaii; Hon'ble Mr. Justice Augustine George Masih, Judge, High Court of Punjab and Haryana, Chandigarh; Justice Swatanter Kumar, Former Judge Supreme Court of India and Former Chairperson NGT; Shri Satnam Singh Sandhu, Chancellor of Chandigarh University and other dignitaries were present during the event.
***
BY/IG
(Release ID: 1823661) Visitor Counter : 136