Ministry of Tribal Affairs Tribal Communities of Andaman and Nicobar celebrate Azadi ka Amrit Mahotsav week of Tribal Affairs with fanfare in thei
Ministry of Tribal Affairs
Tribal Communities of Andaman and Nicobar celebrate Azadi ka Amrit Mahotsav week of Tribal Affairs with fanfare in their inimitable style

Posted On: 23 NOV 2021 4:38PM by PIB Delhi
As part of the nationwide celebration, the tribal communities of Andaman and Nicobar islands participated with great enthusiasm to commemorate the glorious history of tribal people, culture and achievements during iconic week of Azadi Ka Amrit Mahotsav. The Prime Minister launched the program on 15th November, which is the birth Anniversary of BhagwanBirsa Munda by inaugurating Tribal Freedom Museum at Ranchi, offering floral tributes at the statue of BhagwanBirsa Munda in Parliament and celebrations of Janjatiya Gaurav Divas in Bhopal.
The Andaman and Nicobar Administration with support of Ministry of Tribal Affairs, Government of India organized week long celebrations in Andaman and Nicobar Islands which have originally been the abode of six aboriginal tribes i.e., the Andamanese, Onges, Jarawas, Sentinelese, Nicobarese and Shompens. Except Nicobarese, the rest of the 05 tribes are Particularly Vulnerable Tribal Groups (PVTGs). The tribes of the Islands belong to two different races. The Andamanese, Jarawas, Onges and the Sentinelese living in the Andaman group of islands belong to the Negrito group while the Nicobarese and Shompens, living in Nicobar Islands belong to the Mongoloid group. The tribes in the two regions have shown a marked difference in racial, linguistic and cultural terms as also the way of life adapted by them over the centuries.
Each day of the week was dedicated to one tribe of A& N Administration with other activities spread over the iconic week:-
Nicobari (Date of event -15.11.2021) To commemorate Janjati Gaurav Diwas, an awareness programme to emphasize the importance of the promotion of various tribal arts, crafts and cuisine of the indigenous Nicobari tribe by the District Administration, Nicobar District involving tribal leaders and villagers of Nicobari community.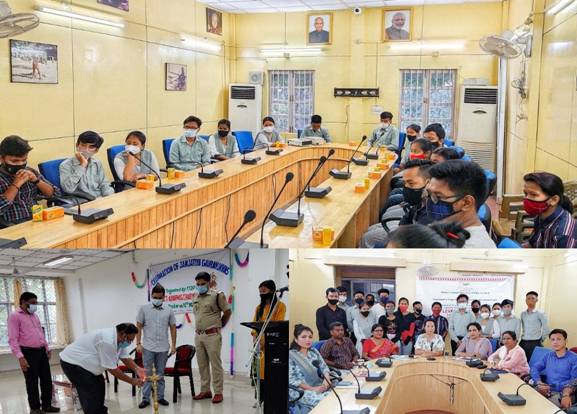 Directorate of Tribal Welfare in-collaboration with local Employment Office conducted career counseling workshop in-collaboration for the ST students pursuing higher education at local colleges in A&N islands. Objective of the workshop was to give orientation towards "AtmaNirbhar Bharat" wherein the tribes can participate in making country self-sufficient by encouraging entrepreneurship and skill development.
Jarawa (Date of events 16.11.2021, 17.11.2021 to 18.11.2021)
Traditional dance & song programmesorganized inJarawa settlements. Interaction programme with the tribe of Jarawa community was organized at their settlements to create awareness for perseverance of their traditional value and food habits.
Archery competitions were organized for Jarawa tribe of Lawaital, Tirrur and Kadamtala tribal settlements, which saw enthusiastic participation by them by making their own bows & arrows.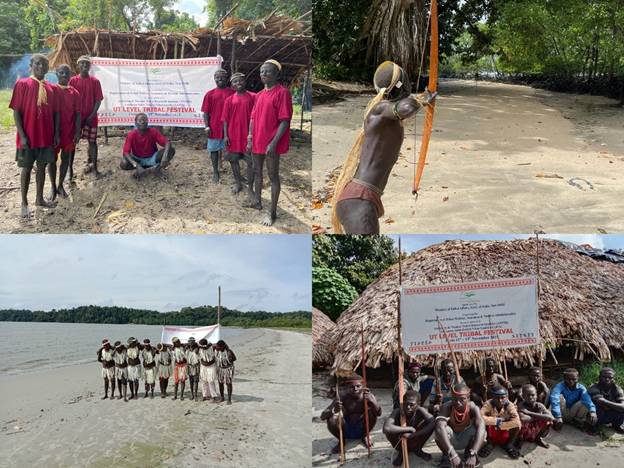 Onge (Date of event 18.11.2021)
The Onge tribe living in Dugong Creek of Little Andaman participated in the festivitiesby performing their traditional games, dance and cultural programmes organized on 18.11.2021. Painting competition for children, sensitization on hygiene & health camps were organized for Onge women for creating awareness on health hazard of consumption of tobacco etc.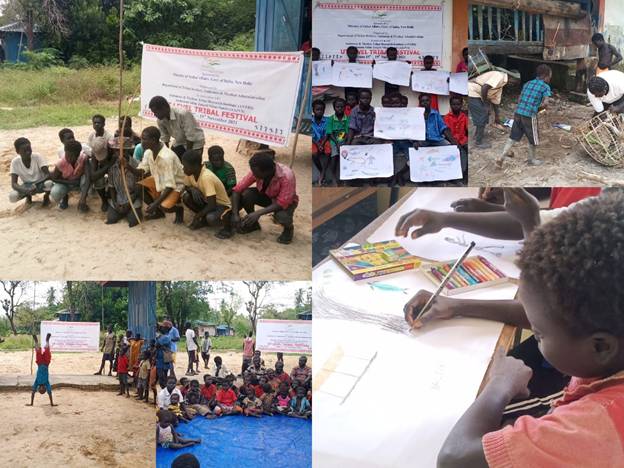 Sports and games activities viz., Koko, gymnastics, swimming, archery was also conducted, in which, large part of Onge children participated enthusiastically. Cleanliness drive under Swatch Bharat Mission was also conducted in Dugong Creek involving Onge tribe, as part of the events.
Shompen (Date of event 19.11.2021)
Health camp was organized for Shompen tribe living in Great Nicobar Island, thesouthern most part of India.
Andamanese (Date of event 21.11.2021)
A traditional cultural programme of dance and songs was organized for Andamanese tribe in the Andaman Club, Port Blair in-association with Directorate of Art & Culture. Essay and painting competition for children of Andamanese tribe was also organized as part of the events followed by prize distribution to the winners and participants.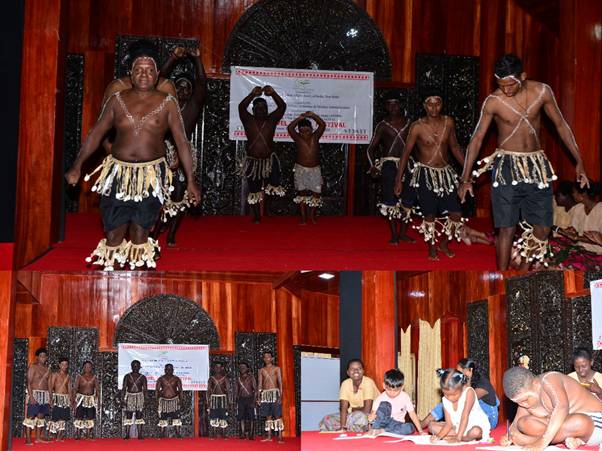 *****
NB/UD
(Release ID: 1774260) Visitor Counter : 115