Ministry of Railways Secretary Railway Board, Mr. R.N. Singh inaugurates exhibition on Sardar Patel JayantiThe Exhibition organised by National Ra
Ministry of Railways
Secretary Railway Board, Mr. R.N. Singh inaugurates exhibition on Sardar Patel Jayanti

The Exhibition organised by National Rail Museum will continue till 14th November
Posted On: 31 OCT 2021 7:39PM by PIB Delhi
National Rail Museum today organized an exhibition on the occasion of National Unity Day-the birth anniversary of Sardar Vallabhbhai Patel, in which photos relating to prominent events of the life of Sardar Patel were exhibited. The exhibition will continue upto 14th November.
The exhibition was inaugurated by Secretary Railway Board, Mr. R.N. Singh. The Director of National Rail Museum, Mr. Ashish Gundal welcomed Mr. Singh with bouquet of flowers. Mr. R.N. Singh offered floral tributes at the replica statute of unity, placed over there.
Mr. Singh saw the photos of Sardar Patel presented in the exhibition, relating to his childhood, student life, movement against the increase in tax on farmers in Kheda District, Bardoli Farmers Movement, Election to Ahmedabad Municipality and Chairmanship of Sanitation Committee, meeting with Mahatma Gandhi and his contribution in the freedom movement and his role in unification of more than 500 hundred princely states into India. He appreciated the efforts of National Rail Museum in organizing the exhibition.
On this occasion a cultural program was also presented by Center for Cultural Resources and Training, in which Ms. Snehali Jena presented Odessa dance and Ms. Shobha Joshi presented Kathak dance. Mr. Arshdeep Singh played on tabla and was assisted by Mr. Rishabh Sharma on harmonium. Ms. Snehali Jena and Ms. Shobha Joshi also jointly presented dance performance on the poem dedicated to Sardar Vallabhbhai Patel.
The Executive Director, Heritage, Railway Board, Mrs. Vinita Srivastava congratulated the organizers for the program and said that Sardar Vallabhbhai Patel played significant role in unifying the country and the Railway is contributing in maintaining the unity of the country.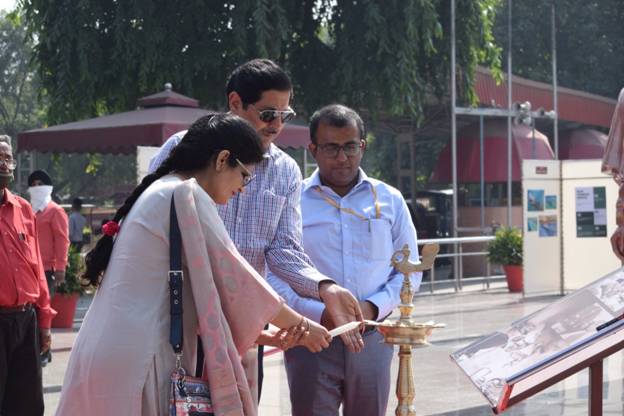 Secretary Railway Board, Mr. R.N. Singh inaugurating the exhibition of photos relating to the life of Sardar Vallabhbhai Patel by lighting the lamp, at the National Rail Museum, Chanakyapuri, New Delhi on Sunday (31-10-2021)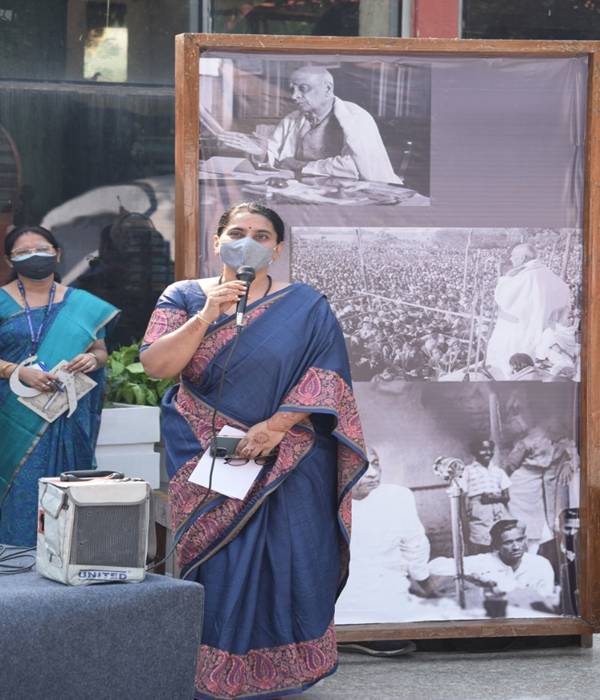 The Executive Director, Heritage, Railway Board, Mrs. Vinita Srivastava speaking of the function on Sardar Patel Jayanti, organized by National Rail Museum, Chanakyapuri, New Delhi on Sunday (31-10-2021)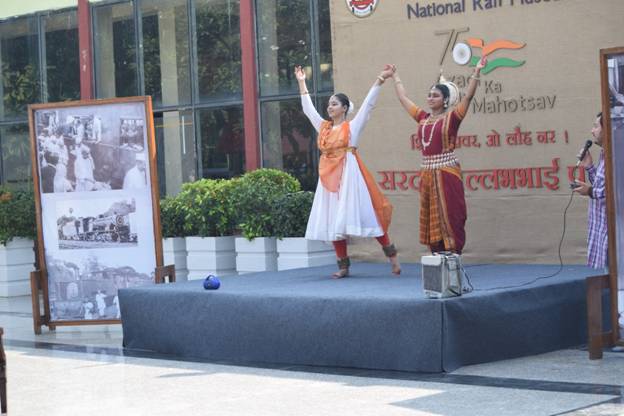 Cultural program being presenting on the occasion of Sardar Vallabhbhai Patel Jayanti celebrations organized by National Rail Museum, Chanakyapuri, New Delhi on Sunday (31-10-2021)
RKJ/M
(Release ID: 1768227) Visitor Counter : 30